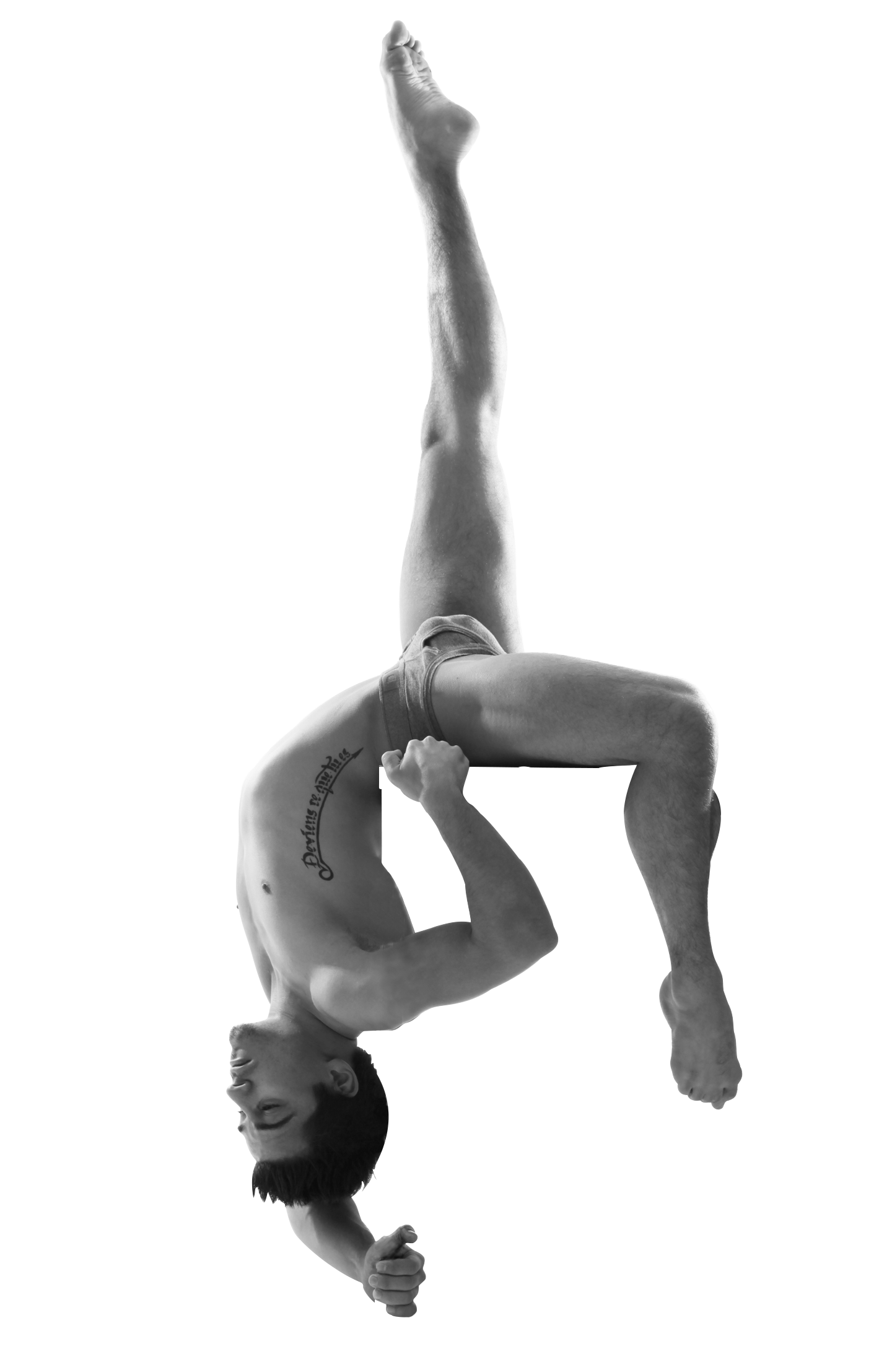 CREATING A NEW LANGUAGE: THE ACROBATIC CONTORTION

At the age of 12, Etienne joined "Le Cirque des étoiles" a small circus in Magog, run by physical educators. When he reached the age of 16, he performed as an aerialist, doing trapeze for two years as well as performing during summers as a street performer.
When Etienne moved to Quebec City, he trained in the recreational program 12 hours a week, at the Quebec Circus School. He then auditioned at National Circus school of Montreal, where he joined the Preparatory Program. After one year of training in Montreal, he decided to go back to Quebec City to complete his professional studies as a circus artist.​
There he joined the Quebec Circus School's professional program and decided to specialize in contortion and duo trapeze. As an artist who is always ready to improve and create interesting images, he mixes acrobatics, hand balancing, dance and contortion, establishing the basis of a new avenue: The acrobatic contortion.​
​